From struggling first year engineering student to a UBC Okanagan School of Engineering graduate who is taking on the world one adventure after another, Karlyn Fischer is setting high goals.
We track her down, while traveling through Europe, and asked about what being a graduate of UBC Okanagan's School of Engineering means to her.
What does graduating from the School of Engineering mean to you?
It means a lot to complete the program. Everyone works so hard for the four years and it is really exciting to reach the light at the end of the tunnel. I am excited to see the doors an engineering degree will open.
Describe your connection to the Iron Ring, and why it was important to you to be an Iron Ring representative?
I think the Iron Ring is important, because it is symbolic reminder of all our hard work. It symbolizes all of the things we have made it through. When I am having a tough day, I can look down at my ring and remember everything I have accomplished.
Being an Iron Ring rep was important because engineering is such a male dominated field. It was a privilege to be chosen to represent our graduating class. I think it's important for younger females students, to see a female representative because I think it encourages them to continue to pursue engineering.
What are some of your fondest memories of your experience at UBC Okanagan's School of Engineering?
My fondest memories are the trips I took with my friends to destress from school. Because of the school's location I had the opportunity to go on many ski trips and surfing trips. I love being outside and I have a lot of great memories exploring British Columbia with my friends
Laughing at myself for some of the mistakes I have made. I made a lot of silly mistakes along the way but my favourite memories are laughing at those silly mistakes with my friends and trying not to take life too seriously.
There was a project in second year where my group partners, many other students in our program, and I stayed in the EME almost all night (I slept for an hour), because we needed to make sure our prototype would work for the our final Mars Lander Design project the following morning.
You've spoken publicly about struggling in first year, what were the keys to your success moving forward from that?
First year was tough, because I compared myself to other people. I was working in a way that did not work for me. I wasn't exercising very much or balancing my lifestyle. To overcome this, I had to find a balance between working hard and having fun to destress. "Work hard, play hard" is my favourite motto. I think you should do everything you do with passion and heart, give it your whole 110%. I started practicing yoga and I find it helps to centre me.
What are you up to today?
I completed my first Sprint Triathlon in May 2018. Currently, I am travelling Europe. In July I am completing my 200 hour yoga instructor course in Thailand. I hope to continue practicing yoga when I begin my engineering career.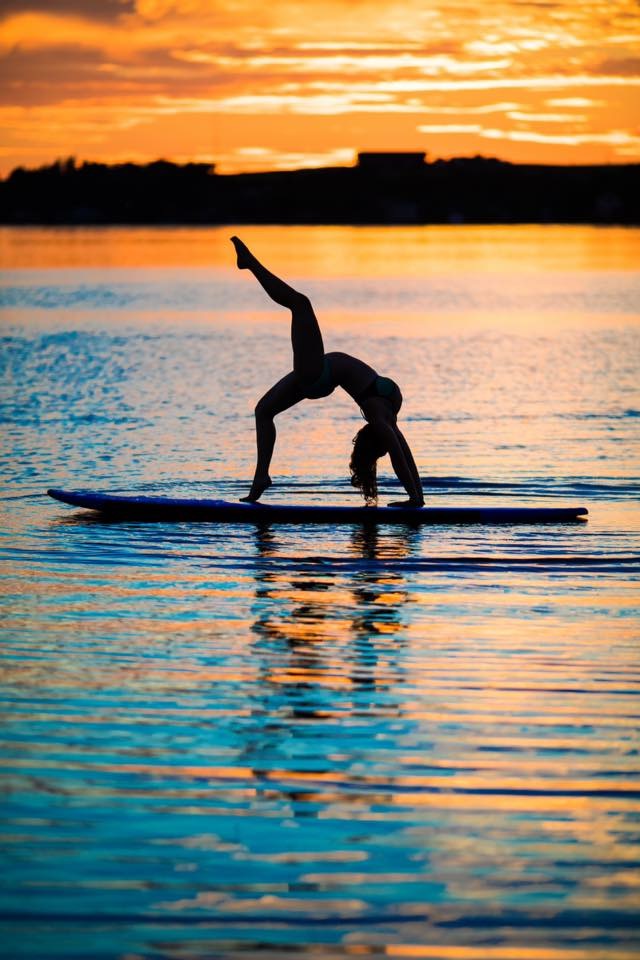 What does the future hold for you?
In the future I hope to work in New Zealand as a structure engineer, until I return back to Canada. I want to complete my EIT training. In addition to an engineering career, I hope to have a family and continue to live a balanced healthy lifestyle.