Lisa Tobber
Assistant Professor
Civil, School of Engineering
Other Titles: Principal's Research Chairs (PRC) Tier 1 - Women in Engineering
Email:
ltobber@mail.ubc.ca
Graduate student supervisor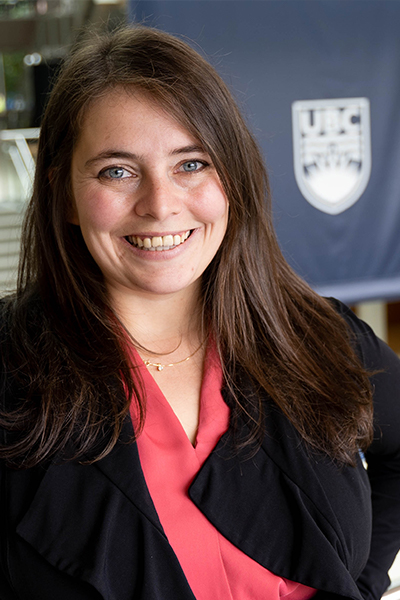 ---
Research Summary
Structural engineering; developing resilient and smart cities through multi-hazard design procedures; development of innovative structural components; advanced numerical simulations; and experimental testing.
Courses & Teaching
ENGR 523 Seismic Design of Buildings
APSC 261 Theory of structures
Biography
Lisa Tobber is an assistant professor in civil engineering at the University of British Columbia's Okanagan campus.  She received her BASc and PhD from the University of British Columbia.
Dr. Tobber develops innovative structural systems for tall buildings that facilitate a low-damage response following large seismic events. Using advanced numerical simulations and large-scale experimental testing, she develops resilient, sustainable, and smart cities.
As a champion for making engineering more accessible to women and Indigenous peoples, Dr. Tobber is committed to the principles of Equity, Diversity, and Inclusion to ensure an inclusive and safe environment for teaching, learning and research.
Websites
Advanced Structural Simulation & Experimentation Group
Degrees
PhD – (Structural Engineering) University of British Columbia, Canada
BASc – (Civil Engineering) University of British Columbia, Canada
Research Interests & Projects
Design and development of resilient and sustainable structures and cities
Smart Cities
Structural systems and components
Tall buildings
Advanced numerical simulation
Earthquake engineering
Innovative systems
Energy dissipation devices
Apologies, but no results were found.