Archives by date
You are browsing the site archives by date.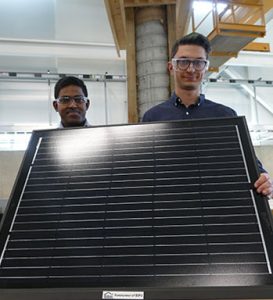 By Patty Wellborn on October 29, 2018
Utilizing solar panels is a recognized way to harness renewable power from the sun. But in Canada and other northern climates, the effectiveness of solar panels in the winter months is reliant on removing obstacles like snow and ice.
Posted in Uncategorized | Tagged school of engineering