Archives by date
You are browsing the site archives by date.
By Sam Charles on March 30, 2017
While many students at UBC Okanagan are hitting the books, School of Engineering students are also gearing up to talk about 3D printing, gear ratios, hovercrafts and wiring.
Posted in Uncategorized | Tagged school of engineering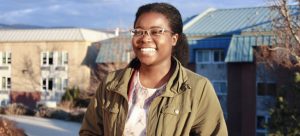 By Sam Charles on March 3, 2017
From advances in chronic disease interventions to improving wireless communications, innovative research projects at UBC Okanagan are attracting national attention.
Posted in Research, Spotlight | Tagged school of engineering